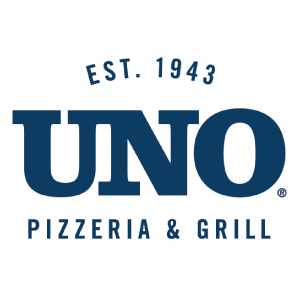 UNO's selects Mirus to consolidate multiple data sets and create actionable reports for 150 restaurants.
Marc Bloomstein, VP Operations/Controller of UNO's, and Dave Bennett, CEO of Mirus Restaurant Solutions, announce that UNO's has selected Mirus's for its worldwide chain of restaurants. Bloomstein and his team were facing a flood of data in a variety of formats. "We had a lot of useful data, spread across legacy systems that couldn't communicate easily. We had to spend a lot of time cutting and pasting to perform the analysis we needed."
Mirus' cloud base reporting software solved both problems: it consolidated the data, and provided the tools to create actionable reports. Bloomstein adds: "We now have a comprehensive data warehouse, and just as importantly, we have the flexible Mirus Report Writer for quick and easy ad hoc analysis."
Dave Bennett of Mirus considers that consolidation and custom reporting are two of the major benefits that the Mirus provides. "With our software, Uno's can now view and analyze all their data drawn from a variety of formats and restaurant configurations, and quickly focus on opportunities and problems." He adds that "Our field team did a superb job on a tight schedule to meet Uno's specific needs."
Update:
Mirus had an opportunity to catch up with Mike Scafidi, Loss Prevention Manager, Unos Restaurants, at the Mirus User Conference (MCON). Check out an interview he did with us, links below.
VIDEO: Mike Scafidi explains why Mirus Restaurant Solutions is great
VIDEO: Unos Restaurants Describes their Mirus Account Manager
VIDEO: Unos Restaurants describes how they use Mirus reporting software
About Uno Pizzeria & Grill:
Uno Restaurant Holdings Corporation, based in Boston, Massachusetts, with 28 locations and approximately 1,700 employees within the state, includes over 150 company-owned and franchised restaurants located in 24 states, the District of Columbia, Puerto Rico, South Korea, the United Arab Emirates, Honduras, Kuwait and Saudi Arabia, and approximately 9,000 employees worldwide. UNO's mission is to deliver intensely flavorful, delicious and nutritious food in an environment of heartfelt hospitality, and was named America's Healthiest Chain Restaurant by Health magazine. The Company also operates a fast casual concept called Uno Dué Go, a quick service concept called Uno Express and a consumer packaged foods business which supplies airlines, movie theatres, hotels, airports, travel plazas, schools and supermarkets with both frozen and refrigerated private-label foods and Uno branded products.
For more information, please visit: unos.com
About Mirus:
Mirus is a web-based reporting software used by multi-unit restaurants. By leveraging information to measure and improve performance, Mirus supports decision makers across operations, finance, marketing, and IT. Headquartered in Houston, Texas, Mirus has been a recognized leader in restaurant business intelligence since 1999.
For more information, please visit: www.mirus.com