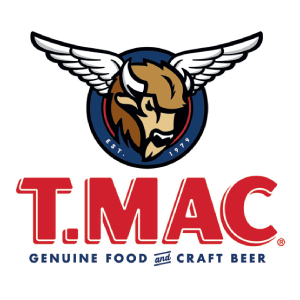 Taco Mac Sports Grill Selects Mirus Restaurant Solutions for Restaurant Reporting and Analysis.
Taco Mac of Atlanta, GA, in order to support its robust growth plan, needs to collect, integrate and analyze data across its concept, across menu offerings and promotions, and across various restaurant configurations. Corporate and regional management need to get the right data subsets to their teams accurately and quickly. So, after a thorough review of their options including internal development, Taco Mac chose Mirus Enterprise™, for its ability to reconfigure data and create customizable alerts and dashboards, features that help managers locate the opportunities to improve results and develop new programs.
The system they replaced produced static sales and transaction reports. Senior Director of Systems and Technology Adrian Dragomir knew that Taco Mac needed much more functionality: integration of sales, food and labor costs, promotion and customer satisfaction data, transaction analysis, with the capability to find and report insights about the business. With Mirus's "drag and drop" reporting function, managers can now organize data and create pivot tables for fast and effective analysis and transmittal. An additional capability is Mirus's "Dimension Maintenance" Tool, which allows Taco Mac to create groups that go beyond basic sales and expenses and select multiple parameters such as type of location, configuration, years in operation, and filter and link those groups for additional analysis. Dragomir and the Taco Mac management team will be drawing on Mirus's flexible analysis and reporting capabilities as Taco Mac grows: "These are the required tools we need to grow in a very competitive market."
Mirus CEO Dave Bennett knew that Mirus could provide the action-focused software to meet Taco Mac's criteria. "Our restaurant software is built to be dynamic, to allow our customers to collect, integrate and configure their basic information such as sales, transactions and costs, and then expand to add other factors and link them for exception reporting and analysis. Whether our client has dozens or thousands of outlets, the Mirus Enterprise report writer gives our customers the tools to measure the success of their restaurant profit strategies."
See how Taco Mac is expanding their use of Mirus and uncovering some shocking trends in their data in this client spotlight interview with Director of Finance Lauren Neale: How Restaurant Performance Management Leads to Shocking Results
About Taco Mac:
Founded in 1979, Taco Mac Sports Grill, of Atlanta, GA, owns and operates 28 restaurants across Georgia, North Carolina and Tennessee. It has become one the Southeast's most beloved places for people to come together to share what they love: food, beer, sports and good times with friends, family and fellow fans. They offer a menu of All-American grill favorites, the largest selection of craft beer on draft and the best sports watching environment anywhere.
Contact Taco Mac at 678-679-1210, or go to www.tacomac.com.
About Mirus:
Mirus, of Houston, TX, the industry leader in Exception-Based Restaurant Management solutions, pioneered the delivery of business intelligence and exception-based reporting over the Internet with its Software-as-a-Service (SaaS), successfully serving both regional and national brands. Clients include national brands such as Arby's®, Church's Chicken® and Dairy Queen®, as well as regional brands such as Café Rio Mexican Grill®, Dewey's®, Sizzler USA® and the Tumbleweed Southwest Grill®. Mirus Solutions are web-based, with subscription-based pricing, helping multiunit food-service companies and multi-unit franchise operators drive restaurant profit margins and increase restaurant guest satisfaction.
For more information, contact Mirus at 866-MIRUS4U, sales@mirus.com, or go to www.mirus.com