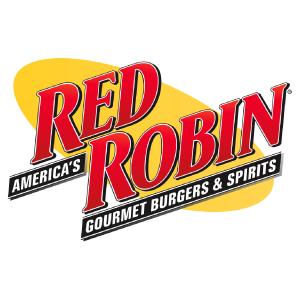 Red Robin Franchisee Selects Mirus for Information Consolidation & Reporting
Executives at Lehigh Valley Restaurant Group, a Red Robin franchise, were facing a POS change and chose Mirus to make the transition from Positouch to NCR Aloha a bit smoother.
"We're a company that always wants to go back and see how many hamburgers we sold on this promo period and how many drinks we sold. We kind of lose that if we picked a vendor that wasn't able to do multiple POS systems," says Chris DeFrain, Lehigh CFO.
Losing key information from the past would inhibit their ability to do same store sales reporting, LTO comparisons and other comparative reporting. Dave Bennett, CEO of Mirus Restaurant Solutions says, "When an operator moves from one POS vendor to another, there is a good chance historical information will be lost. It's terrible, you're putting blinders on the first year into a new POS system because you have no historical data to reference."
Lehigh was concerned that in order to save their information, they would have to spend a lot of time and money. On top of that, they needed a way to consolidate their various sources of information. "I was frustrated because even as the CFO I didn't know where to find things since we had information all over the place," says DeFrain.
Typically, restaurant operators dump their data into spreadsheets, which is time consuming and error prone. Lehigh was using a combination of Access, Excel, and SQL to try and organize data. "With Mirus, our information is all in one place and we no longer have to bother IT with report verification" which is another big benefit according to DeFrain.
"I have more confidence in the data and we've become much more analytical because we believe the numbers, our team believes the numbers they're getting, and they're not doubting every number they're looking at."
Lehigh was very happy to find a solution that solved their initial problem and came with extra benefits such as being able to track the success of their remodel program.
According to DeFrain, "While reimaging a restaurant last year, we added a closed in patio. With the remodel complete, we wanted to see how the new store was performing but we couldn't just say we got a 15% lift and that's because the remodel added 44 more seats on the patio.
"With Mirus we we're able to create a report by table number so we could separate the sales lift from the patio from the sales lift inside of the restaurant and see what we got from the remodel versus what we got from the patio. I did not have a way to craft a report like this before and for me as a CFO, Mirus has paid for itself just with this capability."
Additionally, Lehigh was able to automate payroll accrual which they feed directly into their accounting software from Mirus. DeFrain estimates it's saved about three man hours a week, which he says, "is huge for a company like ours that runs lean on the admin side."
He's already looking ahead to the future of Lehigh's partnership with Mirus and the many benefits he expects as they continue to integrate data sources and automate processes in Mirus.
About Lehigh:
LVRG was formed in 1991 by founder and former CEO, Stephen J. Hanzlik and a group of his friends. They opened their first Red Robin restaurant in 1993 at Tilghman Square in Allentown, PA. During 19 years of operation, LVRG has provided employment, memorable guest experiences and great food to thousands of people. In 2010, Steve passed away after a long and courageous battle with cancer. Steve's legacy, nevertheless, lives on in the four walls of LVRG's restaurants. Under CEO Jim Ryan, LVRG currently oversees thriving Red Robin locations in Central and Eastern Pennsylvania and is poised for additional expansion beyond those current 21 locations.
For more information, please visit www.redrobinpa.com
About Mirus:
Mirus provides decision makers across operations, finance and marketing with actionable intelligence. Our analytic software consolidates transactional information and a host of other data sources to measure and improve restaurant performance. Headquartered in Houston, Texas, Mirus is a recognized leader in restaurant business intelligence.
For more information, please visit www.mirus.com