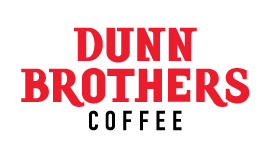 Dunn Brothers Coffee, a multi-unit high-end coffee franchise, selects Mirus to simplify comp rule complexities and improve reporting accuracy.
With over 69 locations, Dunn Brothers has provided premium coffee since 1987. Unlike most establishments, Dunn Brothers roast their beans in the store front of each location and provide extensive coffee bean education to all employees. Customers frequently use designed meeting rooms to work, relax, enjoy breakfast, lunch, and a cup of joe.
By 2013, the success and growth of the brand had caused some growing pains. The spreadsheets that had worked so well over the years had become harder to update and distribute to all the stakeholders. Like many restaurant companies, Dunn Bros. has some complexities in calculating critical numbers. For example, calculating net sales requires combing data from three separate systems. The spreadsheets used to calculate this key metric were starting to break down.
Through a referral, Dunn Brothers, reached out to Mirus to discuss comp rule issues and the negative effects it had on their ability to accurately report item comps. Their original POS reporting platform was lacking tools to combat this specific issue.
With urgency, Dunn Brothers needed to aggregate data from various sources including loyalty, online ordering, and 2 different types of POS systems. A perfect marriage, Mirus was able to provide an ETL process where comp rules can be coded, applied, and computed automatically.
The spreadsheets were replaced with reports, dashboards and alerts created with the report writer in Mirus Enterprise. This report writer has been engineered so non-technical staff can access their data without help from the information services team. Now the Dunn Bros. team spends more time understanding what the data is telling them, and less time cutting and pasting. "I've worked with a lot of reporting platforms writers in the past, but by far Mirus was the easiest and most powerful." says Deb Williams, Senior Accountant at Dunn Brothers.
About Dunn Brothers Coffee:
The Official Home of Taste started in 1987, by two brothers, Ed and Dan Dunn in St. Paul, Minnesota. Committed to flavor and freshness, their model was simple: roast the beans in the store and eliminate the usual channels that compromise how delicious a cup of coffee could actually be. Seven years later, Chris Eilers and Skip Fay become the first franchisees. In 1998 Chris and Skip purchase the franchise rights to grow the Dunn Brothers brand to help expand the availability of the remarkable standard of flavor and taste Dunn Brothers was known for (in fact, City Page readers have voted Dunn Brothers the best cup of coffee in the Twin Cities over 10 times).
For more information, please visit: dunnbros.com
About Mirus:
Mirus provides decision makers across operations, finance and marketing with actionable intelligence. Our analytic software consolidates transactional information and a host of other data sources to measure and improve restaurant performance. Headquartered in Houston, Texas, Mirus is a recognized leader in restaurant business intelligence.
For more information, please visit: www.mirus.com