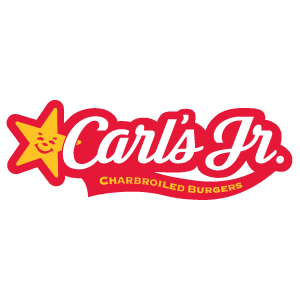 Star Chasers, a multi-unit Carls Jr. operator, selects Mirus for restaurant report writing and data leverage.
Star Chasers Oklahoma Inc., Edmond, OK, is a multi-unit Carl's Jr. franchise with 38 restaurants spread out over more than 65,000 square miles of Oklahoma and Texas. Star Chasers President Steve Anthony and his management team wanted to improve drive-thru times to increase sales. Their data was trapped in their legacy drive-thru timer systems, that's when Anthony turned to Mirus for help.
"Mirus' Enterprise solution has allowed us to do something we never thought possible: tap into our legacy drive-thru timers. Accessing this data and using Enterprise's exception-based reports and alerts helped make the data readily available to all levels of management, leading to reduced speed of service and a 9.89 percent increase in car count. These improvements have resulted in a 13.98 percent increase in drive-thru sales, representing over 62 percent of transactions."
Anthony also noted that Enterprise helps his team highlight the outliers in their data stream, both good and bad. This sped up decision-making and action. This helped automate and streamline the company's payroll process, significantly lowering costs. "Before Enterprise, it used to take two staffers two days to complete our payroll," Anthony notes, "Now the process is more accurate and we complete it in a few hours. As a result, we have been able to reduce our accounting/administrative staff by one full-time person. This reduction represents an ongoing annual savings."
Star Chasers began using Mirus in 2008, adding POS data into Mirus. Since then, Anthony and his team have added more data integrations and have still found themselves out ahead moneywise. "Now we send labor information, mystery shop, employee records, scheduling, loyalty programs, inventory, recipes — we put everything in there," Anthony says. "We evolved from just analyzing the basic POS data — which was very, very good — to using every Mirus solution we can get our hands on. And we just kept having success with each addition. At every turn, we got wins."
Learn more about how Star Chasers uses exception based reporting in this client spotlight interview with CIO Brian Anthony: Restaurant Management Tips
About Star Chasers:
Star Chasers Oklahoma, Inc. a franchisee of Carl Karcher Enterprises, Inc. was founded in 2007. We own and operate Carl's Jr. / Green Burritos in Oklahoma and North Texas. Many of our locations are in rural communities and we pride ourselves on actively supporting our local schools, youth and civic events. Our main charity event we donate to is the Oklahoma City Memorial Marathon to honor the victims and survivors from the April 19, 1995 attack on the Alfred P. Murrah Federal Building. We have become successful by taking care of people on both sides of the counter (our employees and our customers). Whether you are looking for a great place to work or to eat, we're glad you found us!
For more information, please visit: mystarchasers.com
About Mirus:
Mirus provides decision makers across operations, finance and marketing with actionable intelligence. Our analytic software consolidates transactional information and a host of other data sources to measure and improve restaurant performance. Headquartered in Houston, Texas, Mirus is a recognized leader in restaurant business intelligence.
For more information, please visit: www.mirus.com