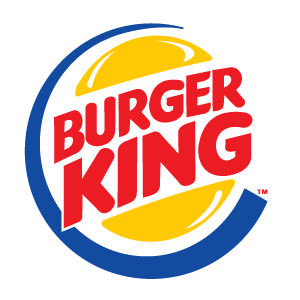 August 2014
Goldco, a multi-unit Burger King operator, selects Mirus for restaurant scorecard and report writing capabilities.
In 2014 Goldco reorganized, sold off 51 units (leaving them with 46), re-engineered everything inside the organization, and brought in tools to help their team achieve their goals.
"We were looking for a better system with a dashboard that would give us a real truth drill down by cashier, by moment, by ticket that we couldn't get out of our back office system," says Bennie Arbour Jr., Goldco CEO. Arbour partnered with consulting firm Results Thru Strategy (RTS) to help him create a strategic plan. As part of the plan RTS Founding Partner, Fred LeFranc, suggested Mirus to give Goldco the capabilities they desired.
After seeing Enterprise and Tier in action, Arbour knew Mirus could provide the tools his company needed. He understood the benefits of Mirus' ability to combine information from any system, drill down to check level detail, customize a scorecard based on the company's metrics and create automated reports. "We don't have a lot of time to spend putting reports together. The auto report feature is just dynamite because once you know what you want you set it up and boom it's there and if you have to dig in a little further you can. It's going to give you everything you need to manage the business," Arbour says.
He plans to use Tier as a balanced scorecard utilizing green, yellow and red indicators to identify if restaurants are hitting the thresholds they have set up. The restaurants can be easily be grouped by general and district manager, measured against the established thresholds, as well as compared to each other based on a variety of criteria. The scorecard will include information such as sales, labor, speed of service, financial information and guest feedback.
Update: July 2015
Almost a year after reorganizing and using Mirus, Goldco's net sales percentages are up 8%! Arbour credits the improvement to the focus of his team and the tools he's put in place. With Mirus, the team is able to drill down and find opportunities to increase profits.
"Before it was too difficult, but now with Mirus we can actually track sales by cashier." Arbour says the capabilities have allowed him to put some incentives in place that have helped his team hit their targets. He's also been able to better manage and reduce fraud. "We have an automatic report in Mirus that comes out by cashier and identifies how many voids they've had so we can identify cashiers that probably have theft issues."
According to Arbour, by tracking theft in Mirus they were able to lower their product line variance from 1.5% to 1.0% of net sales. "It was good. Turnover has been there even on the management side unfortunately but it's the nature of the business and you just have to put all the tools in place to help you manage the whole process."
Update: September 2015
Mirus had an oppotunity to catch up with Bennie Arbour, President & CEO of Goldco, LLC, at the 2015 Mirus User Conference (MCON) check out an interviews he did with us, links below.
VIDEO: Leverage restaurant data and measure accountability
VIDEO: Manage theft if multi-unit restaurants with thresholds
VIDEO: Why it's important to integrate all restaurant data systems
VIDEO: The relationship between clients and Mirus account managers
VIDEO: MCON: Multi-unit restaurant operators share vision, passions, and problems they face
VIDEO: How do you measure success in multi-unit restaurant operations?
About Goldco:
Goldco proudly supports and upholds the Burger King brand, which is respected around the world for quality, value and great taste. Presently, Goldco has 46 Burger King restaurants operating in Florida. The company takes a great interest in the surrounding communities of their restaurants and encourages employees to be involved and participate in community affairs as much as possible. Goldco's secret ingredient is their people. In order to serve their brand better, they strive for Operation Excellence, which enables them to move forward and expand.
For more information, please visit: goldcollc.com
About Results Thru Strategy:
RTS is a strategic advisory firm dedicated to unleashing potential. Their mission is to improve your business regardless of its starting point. Whether you require re-branding are in growth mode or are seeking new opportunities, we are a change catalysts that move you further up the success continuum. They specialize in restaurants, hotels, and technology companies that service the hospitality industry. Their team has major league, major chain and entrepreneurial experience.
For more information, please visit: resultsthrustrategy.com
About Mirus:
Mirus provides decision makers across operations, finance and marketing with actionable intelligence. Our analytic software consolidates transactional information and a host of other data sources to measure and improve restaurant performance. Headquartered in Houston, Texas, Mirus is a recognized leader in restaurant business intelligence.
For more information, please visit: www.mirus.com